Things you MUST DO in Taiwan, introduction / Cerise, 2012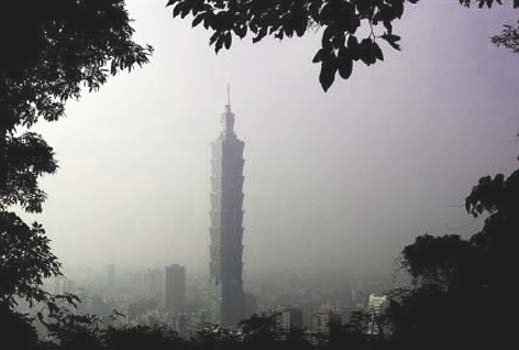 I am Cerise (means Cherry in French), was born in DongGang, a small fishing village of PingTung county located in southern Taiwan, and moved to the second biggest city Kaohsiung when I was 12. Later on, I went to Taipei city to study business and management in National ChengChi University.
I started this blog in order to let more and more people get to know my country, Taiwan. Because of some political issues against China, Taiwan are not as well-known as China internationally. Although people who have some friends or basic idea of Taiwan might know that Taiwanese are very different from Chinese. Sadly, some people even mistake Taiwan for Thailand. I think it is a pity that people don't know where we are and what to do in Taiwan even though the food and people here are just amazing!
I had a part-time job in a hostel while I was studying, and during that peroid, I got the chance to meet so many foreigners from all over the world. American, British, Spanish, African, Russian, Chinese, Korean, Japanese, French, Jewish, Australian, Singaporian and so on....most of them told me that Taiwan is just amazing! Once, there were four Canadian girls came to our hostel and I asked them why they wanted to travel to Taiwan. Unexpectedly, they told me it's because their grandma once told them that Taiwan is the most friendly country in the world! I was shocked then because I haven't traveled enough to really justify whether it is true. However, this seemed to be one of the motivation for my blog.
As a local in Taiwan, there are some places I will recommend all of you to try or take a look. In this category [Must-dos in Taiwan], I will post several blog-posts to introduce things you must do/ eat or see in different areas in Taiwan and I hope this will give you a picture of how great Taiwan is. Hope you enjoy it! :)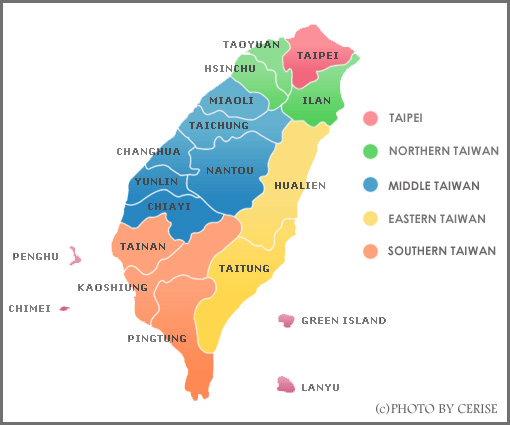 Separated Taiwan into Taipei, Northern, Eastern, Southern and Middle so it's easier for you to plan your trip.
Last but not least, I hope you have fun in my country and I am very willing to answer your questions ;)